About Main Street House
Driven by Art
Art is the driving force behind the Main Street House. With five guest rooms, each reflecting the inspiration of the artwork in the room, Main Street House offers A Fresh Approach to the B&B experience in Brenham.
All guest rooms have king size beds, their own private bathrooms, a sitting area, all designed around, and inspired by, the art. All of the artwork was acquired specifically for the Main Street House, with several commissioned works as well. With design that complements, and even draws out the near century old architecture, contemporary comfort and sanctuary from the ordinary results.
Technology has its role as well. While the house is almost 100 years old, it literally oozes technology, with 49-inch 4K Smart TVs that automatically connect with the wireless internet in every room; the 65-inch 4k Smart TV in the Gathering Rooms has the same connectivity.
Just want to listen to the music? You can do that. Each of the televisions has a sound bar to which Smartphones can be connected through Bluetooth. Just pair your phone with the sound bar, and in moments your own playlists are filling the room.
Of course, breakfast is included in your stay, prepared by Keith on the weekends, and Suzy during the week. The refrigerator is stocked and open to you. Gourmet Continental breakfast items every day include a smoothie station, complete with several of Suzy's favorite recipes (the frozen fruit is in the freezer, fresh fruit is on the counter, or maybe in the fridge); an assortment of breads for toasting, as well as sweetbreads, and don't forget the coffee...
Independence Coffee, of course, roasted and packaged right here in Brenham. We have several bags of whole beans, fresh and ready to be ground for the French Presses awaiting you in the Butler's Pantry. Or, if you are a little less adventuresome, the Kuerig machine can produce for you a fantastic cup of coffee, cappuccino or tea.
Breakfast is a little different during the week, with an individual crustless quiche prepared for each guest, and waiting in the stocked refrigerator. So, really, you can enjoy your quiche at any time... but only one!
Come visit us soon!
Click picture for the virtual tour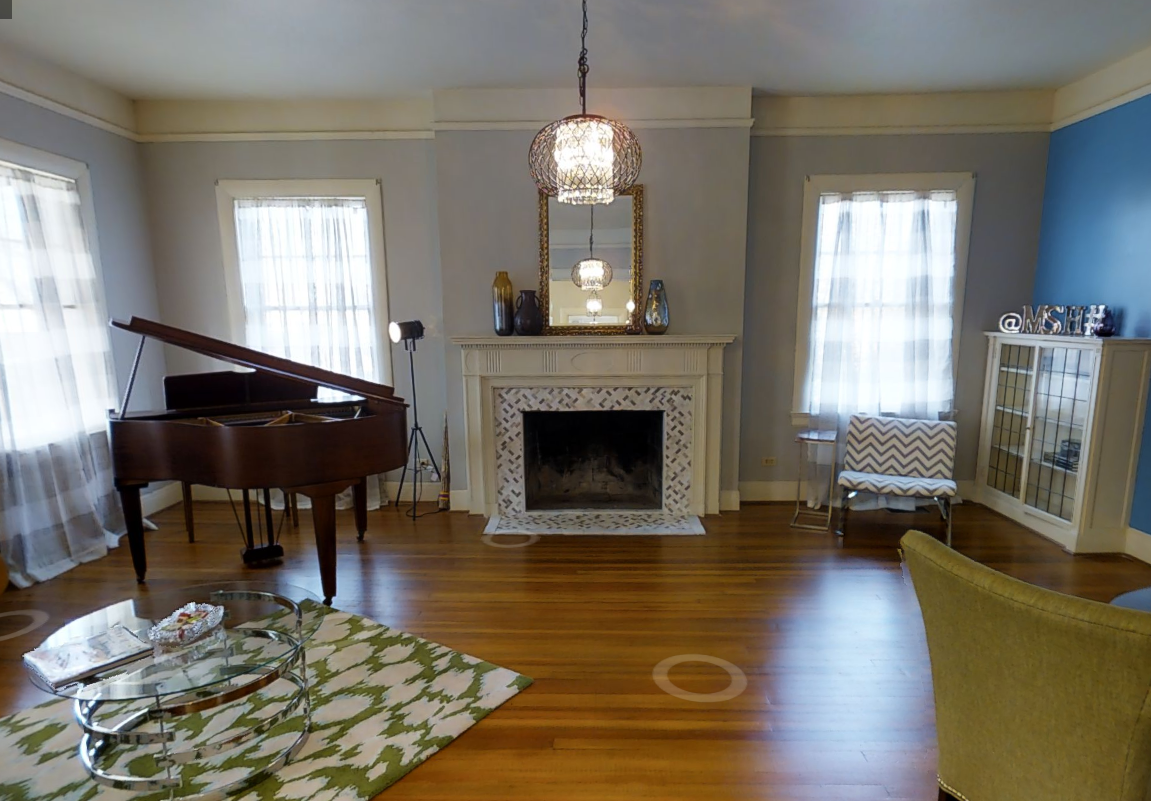 Flexible Check-in Makes Your Arrival Easy and Convenient
Check-in is from 3:00 PM to 6:00 PM each day. So, what's so "flexible" about that?
We cannot guarantee your room will be ready until 3:00 PM. However, if your room is available before then, we will call or text you the access code so you can gain entry. We'll provide precise instructions on how to reach your room, so that if your room is ready at 1:00, we can let you know, and you can go ahead and check-in.
We'll make every effort to greet you as you arrive, show you around the property, and assist you with any questions you may have about the area, including shopping, dining and entertainment options available. If you will not be checking in until later in the evening, that's OK, too. We can give you the access codes, and all the information you will need to acquaint yourself with the property, then you can check-in whenever it's convenient for you!
If you've already checked in, and are out and about enjoying the fine shopping, dining and entertainment that Brenham offers, that's fine. We'll see you at breakfast the next morning.
But please, do not hesitate to contact us should you have any questions.